Creators of NFT: what is it?
An NFT creator is an artist who produces digital art. He then encrypts his creations in a blockchain. This time, no cryptocurrency like Bitcoin, it's about digital art. An NFT is the link between a work and its unique certificate. You have an idea for a digital image for your NFT? Our artists will make it happen.
How do you sell NFT when you're an artist?
NFT art collectors have special requirements when it comes to digital art. Find out more about best practices and put the odds in your favor. Today's artists earn passive income from NFT sales, why shouldn't you?
Let's create together the collection that will drive NFTs collectors crazy!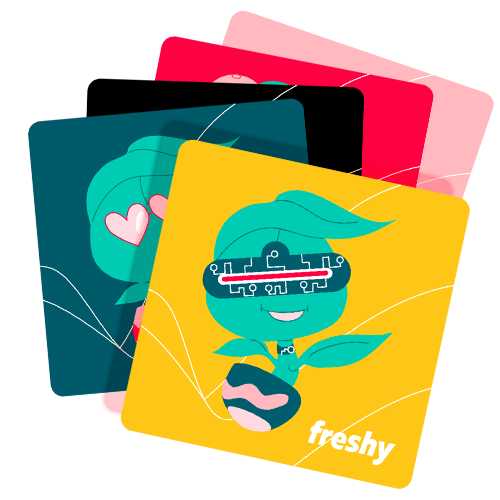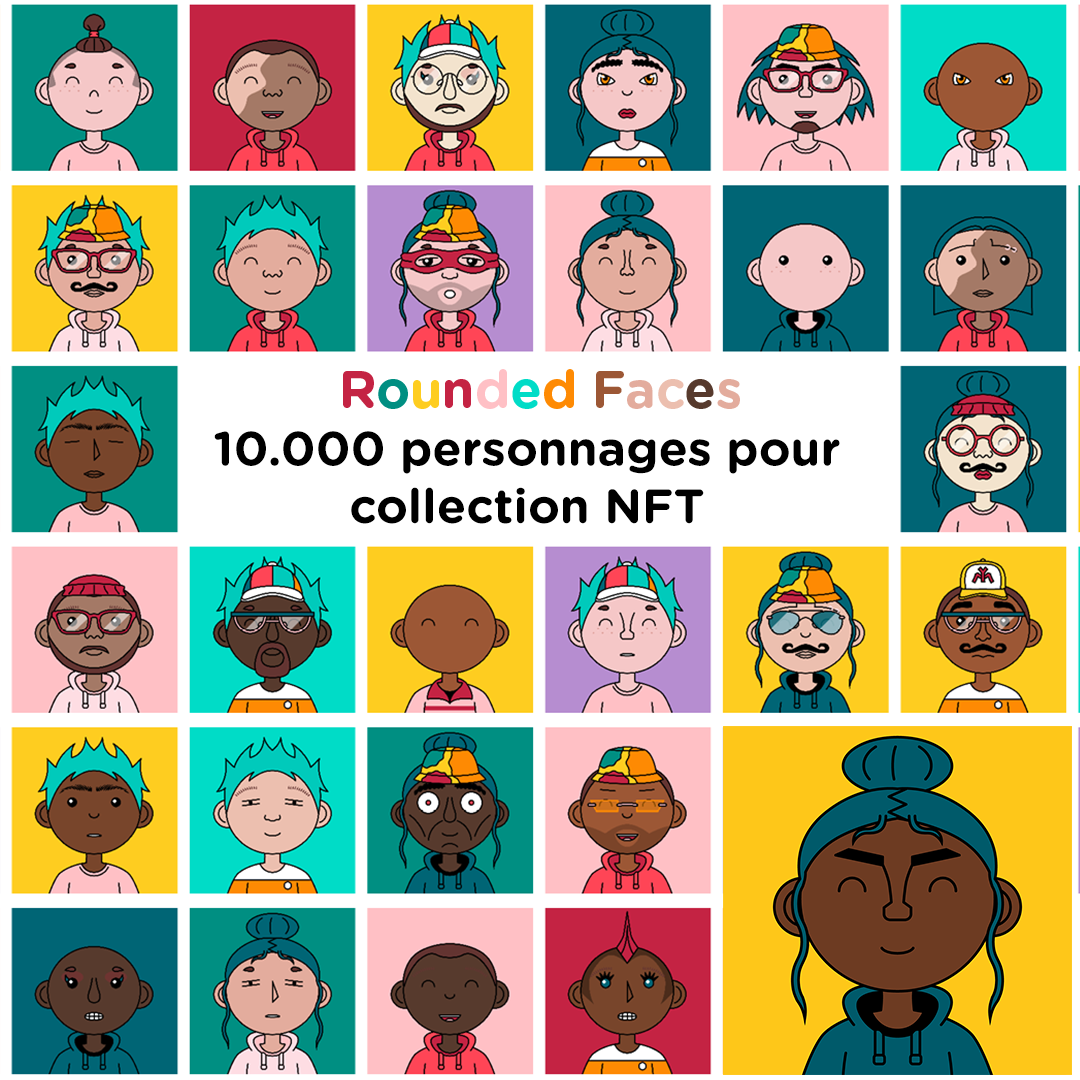 Buy a collection of 10000 NFT
Buy online 10k unique images of cute characters. Metadata included with purchase. Ideal to prepare your first collection or to test your blockchain.
Let's bring your NFT idea to life. Choose from several graphic styles to match your vision.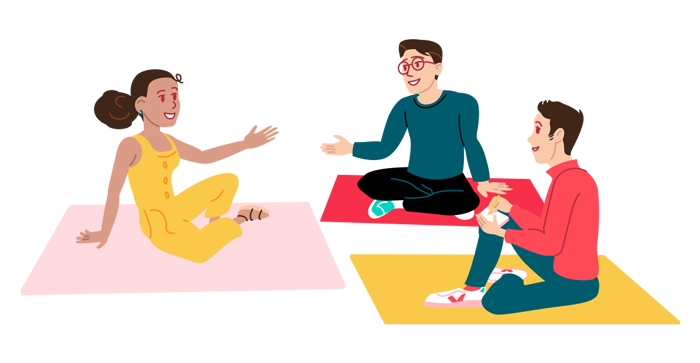 NFT Creators: a committed community
You have seen the craze around artists like Beeple, Trevor Jones or 3LAU Last year you discovered the collections such as the Bored Ape Yacht Clubthe CryptoKitties or the CryptoPunkswho are as wise as images!
It is a new way of cryptography for the sale of unique virtual objects. Did this make you want to embark on the adventure of creating NFT?
To create a Non Fungible Token,a work to be encoded is required. An NFT is the link between a certificate encoded in the blockchain and an image hosted on a server.
Before we begin this article, we would like to make it clear that we are not encouraging you to get into the NFT business. The value created by NFTs is purely subjective and depends on several factors (see). Creating NFTs does not guarantee that you will sell them. We will not advise you on how to sell them. Furthermore, we do not recommend any blockchain to encrypt your NFTs.
NFT creator : How to easily create the image of your NFT ?
You have an idea for a work for your NFT but you can't make it yourself? Our mission is to help entrepreneurs who want to start creating NFTs, but don't have the technical skills to create their work, animated or not.
Secure your investment by offering high quality graphic images. Put all the chances on your side with a professional NFT.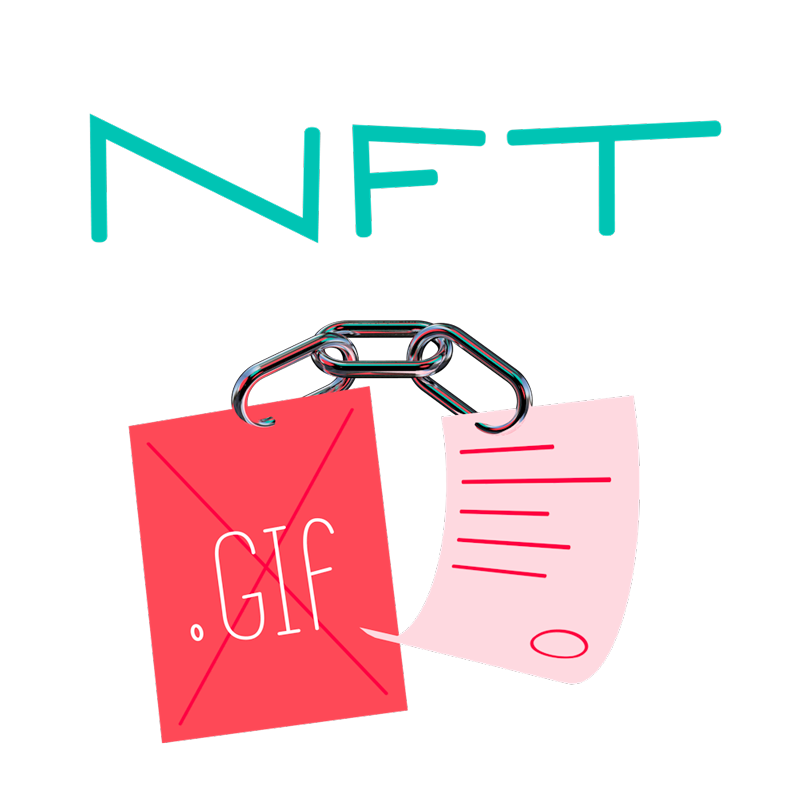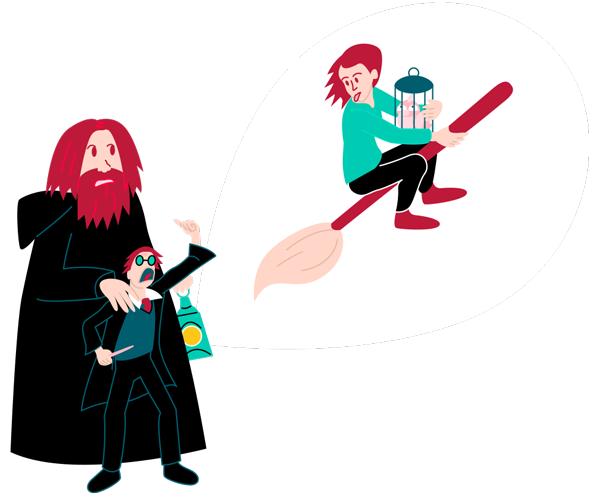 What are the advantages of having your own image for your NFT?
Being the owner of the work of your NFT covers you from any possible lawsuit. This is why we refuse to animate copyrighted images. For example, if you want to offer an NFT of Harry Potter without Warner Bros. permission, we cannot help you.
The best solution to avoid problems with rights holders is still to create his own works.
NFT: A unique work, just for you!
We offer the creation of illustrations or the animation of your works. In addition, we provide you with a contract with the rights to exploit the work in NFT.
We only charge for our time and expertise in digital image creation.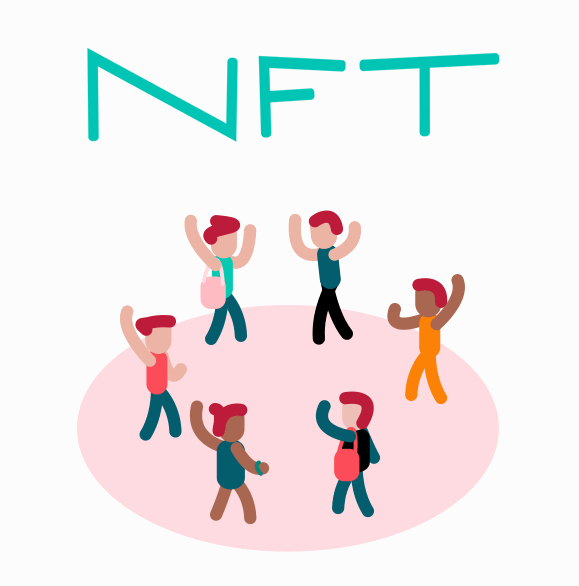 What are the formats of the NFTs?
A short reminder of the formats is necessary: thework attached to the NFT can have several forms and formats. For example, the OpenSea platform offers these formats to make its NFT: 
2D pic : JPG, PNG, SVG          3D art : GLB, GLTF         Video : GIF, MP4, WEB
Note that the OpenSea platform does not support an article larger than 40 MB, which is more than enough to create anything you want.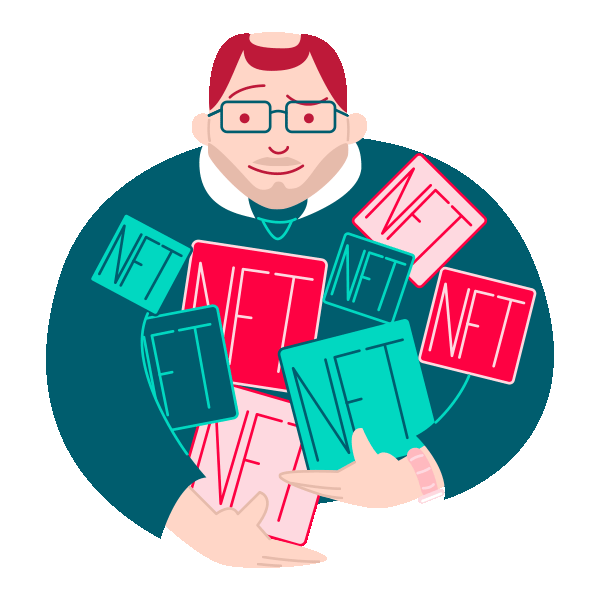 How to create an NFT collection?
At the moment, there is a strong demand for collections, because they generate excitement due to all the psychological aspects it provides.
First of all, the discovery: when you buy a lot of NFTs, you don't know which NFT you will discover. It's a moment of adrenaline, just like the Panini albums. Then there is the collecting aspect, the desire to have as many as possible. Finally, there's the speculation and trading.

What is the easiest way to create a collection of NFTs with unique images?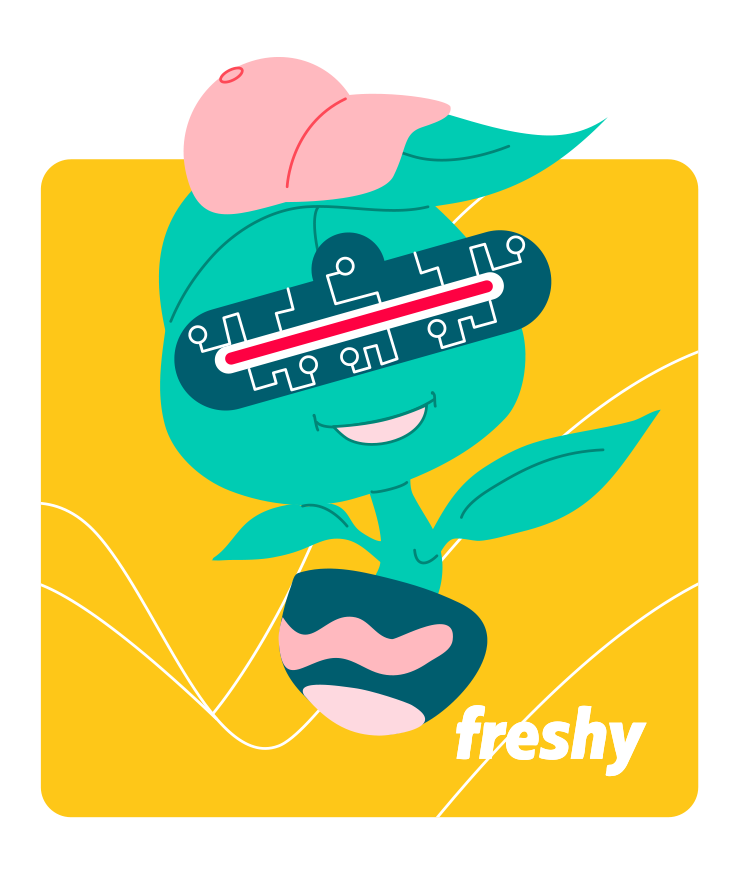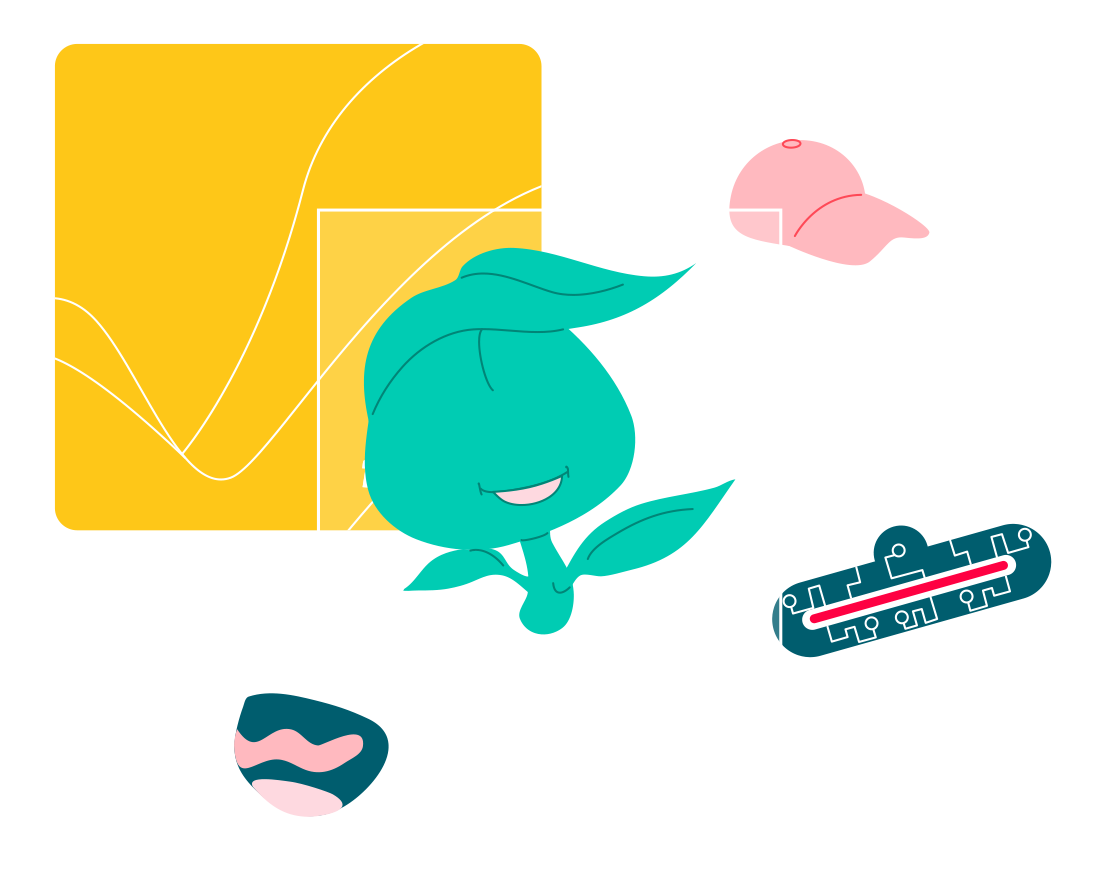 How to make this collection of 10,000 NFTs a reality ?
There are two things to determine, such as the total number of unique NFTs, for example 10,000. Then, define different levels of rarity for your NFTs. Indeed, the 10 000 works will not have the same value depending on the elements that make up the image. For example, in your collection the character is wearing a cap, 50% chance it is red, 30% chance it is yellow and 20% chance it is blue. In this case, the blue cap is the rarest because it will only be on 20% of the characters in the collection.
This principle applies to all objects, from the background to your character's nose. Thus, each character has its own rarity. It is recommended to make 150 items to be able to generate 10,000 NFTs with the rarity concept.
Our studio will generate your NFT images of different rarity. In addition, we provide the files with the metadata of each NFT. These describe what elements make up the work (only valid for blockchains: Ethereum and Solana).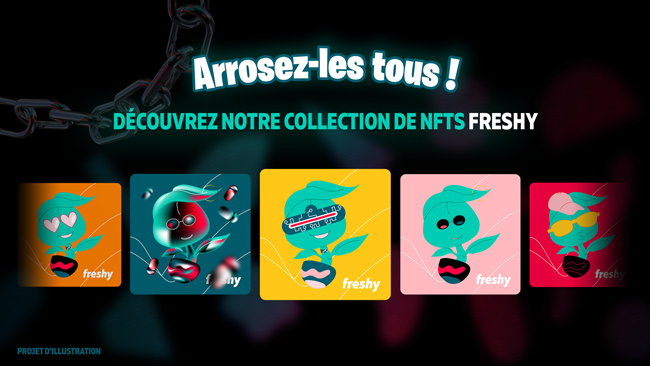 how to promote your NFTs with a teaser?
A professional quality video is ideal to showcase your NFTs. Immerse your viewers in your unique world and show the value of your collection.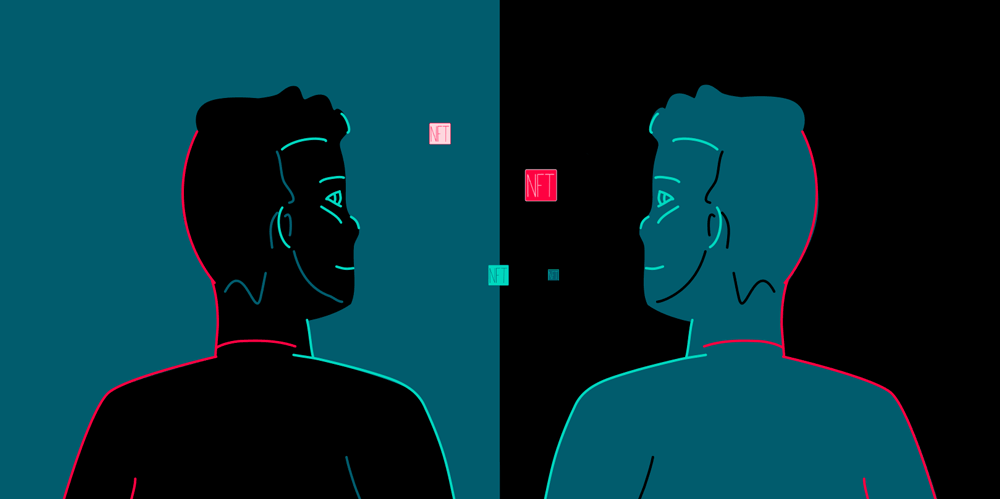 How to have a graphic animation of an NFT ?
The specialty of our studio is animation. Again, we have mastered a range of industry-leading techniques. The NFT animation service is an extension of our daily work. You can find a concentrate of our know-how in digital animation:
Discover the possible styles for your NFTs
NFT in Motion Design Animation, our specialty
Motion design animation is the most professional approach with a mastered rendering.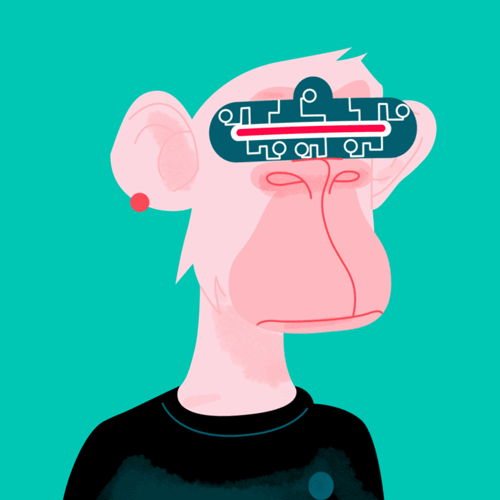 NFT in Frame-by-Frame Animation
Frame-by-frame animation gives a more authentic look to an illustration. 
Animated NFT in Artificial Intelligence
From a video and an illustration, the Artificial Intelligence composes an animation.
Animated NFT in Rotoscopy
Based on a video, we create an animated loop.
3D Avatar for the Metaverse in animated NFT
3D avatars are for many the first step towards the Metaverse. This digital world offers almost infinite possibilities.
Animation of the perspectives of a photograph
From a simple photo, it is possible to give relief thanks to 3D software.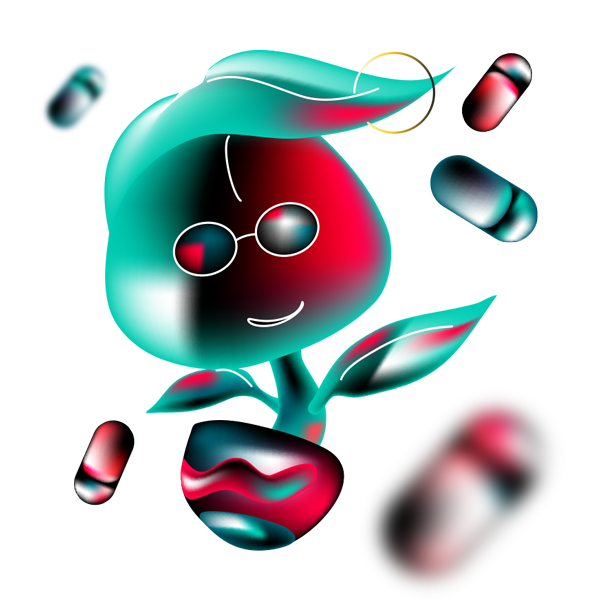 What are the image creation possibilities for your NFT?
Our studio is composed of two graphic designersOn request, we can produce virtual images. We do not subcontract the services, everything is processed internally. Moreover, we make it a point of honor to provide a rendering in accordance with the request. Finally, we proceed step by step, to build together a project that looks like you.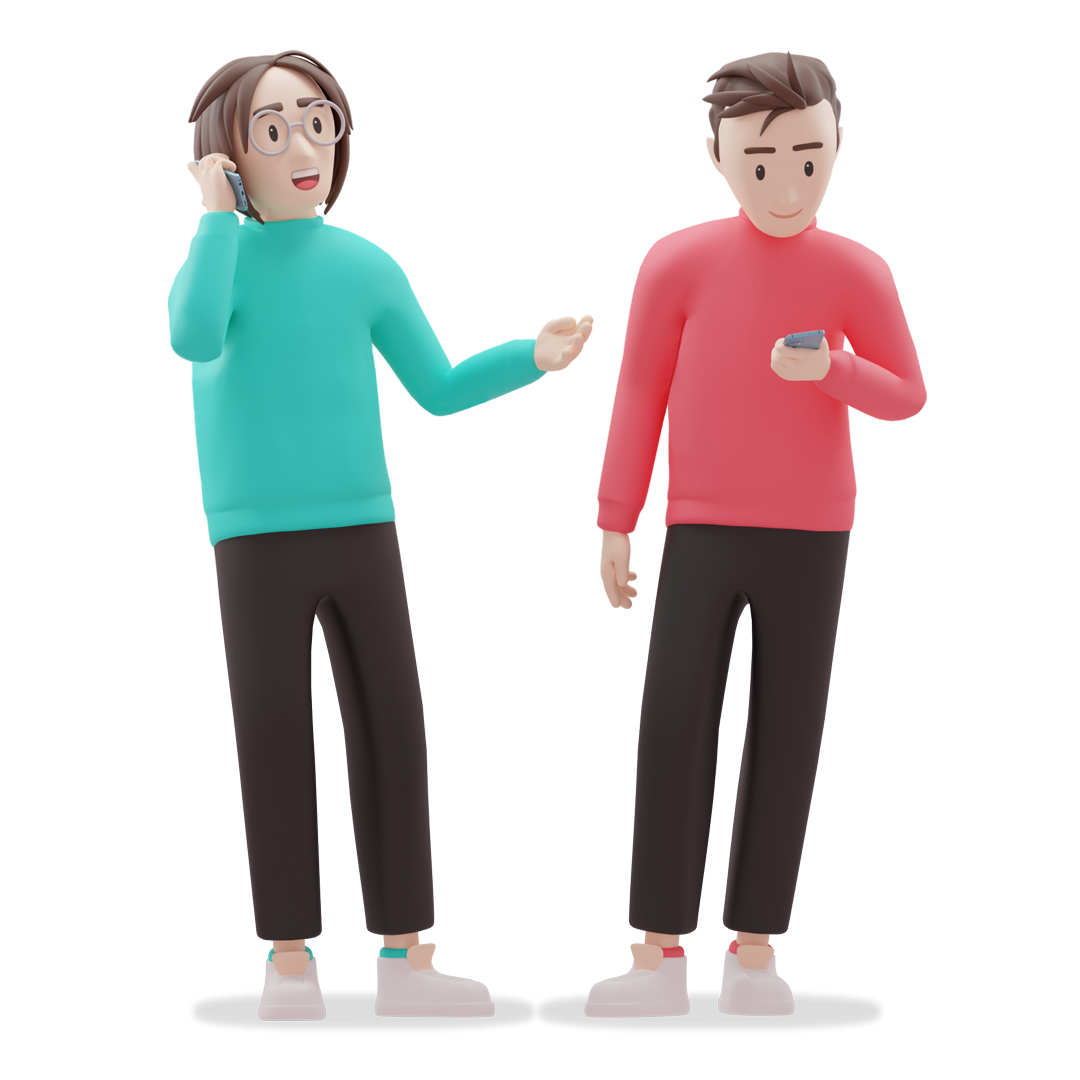 Are you looking for a trusted designer for your NFT's image?
We are available to discuss your project with you. For your information, we do not handle requests from individuals. Our mission is to accompany companies or entrepreneurs in their efforts to offer professional content, to continue together to develop your nft project.