Qu'est-ce qu'une galerie numérique NFT ?
Une galerie numérique NFT est un lieu virtuel qui expose des œuvres d'art de manière innovante. Contrairement à une galerie classique, une simple connexion internet est nécessaire pour accéder à l'art. Ainsi, c'est dans cette démarche que Fresh Organic Motion vous propose de créer votre galerie numérique.
Qu'est-ce qu'une collection NFT ?
La collection NFT est la transposition de vos œuvres réelles dans le monde virtuel, mais pas que : la nouveauté depuis ces dernières décennies est la création d'œuvres entièrement virtuelles. Le NFT apporte le lien de propriété qui manquait à l'art virtuel pour avoir une implication de possession. 
Comment exposez dans votre une galerie numérique du web 3 ?
Bénéficiez de conseils de professionnels afin de concevoir votre propre galerie numérique NFT. Que vous soyez artistes ou entrepreneurs, nous vous aidons à concevoir vos œuvres numériques. Nos designers composent des créations compatibles avec le monde digital. Nous cultivons votre image. 
Pourquoi exposer dans une galerie d'art nft ?
Ces expositions sont conçues  pour les amateurs d'art qui souhaitent découvrir de nouvelles productions et investir dans un marché en pleine expansion. En effet, notre studio expose des collections de NFTs aussi rares que novatrices. Peut-être l'avez-vous remarqué, un nouveau mouvement est en cours dans le monde de l'art : l'art numérique. Considéré par certains critiques comme du néo pop art, cette pratique bouscule les codes établis.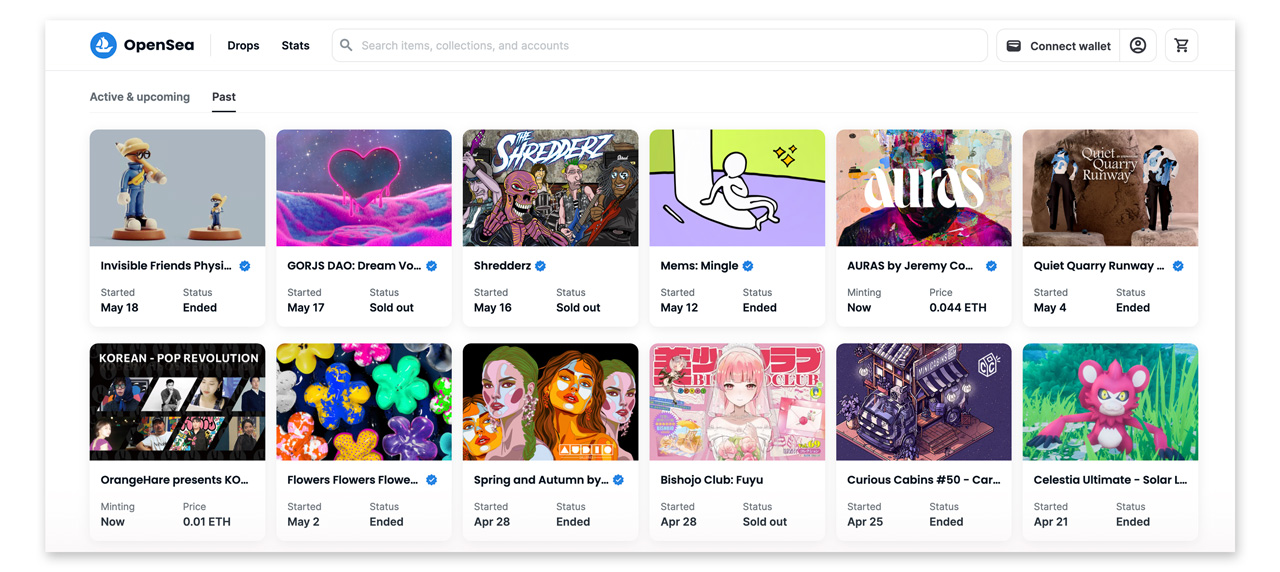 Comment avoir une galerie NFT sur OPENSEA ?
Opensea est la référence pour les galeries et collection NFT. En effet, les artistes de toute génération peuvent devenir indépendant grâce à leur collection NFT. Malheureusement, c'est compliqué de démarrer dans l'univers du Web 3. Demandez votre Kit de développement artistique.
Création de galerie numérique : contactez-nous
Our digital creations are the result of a reflection on the content and form. A first meeting allows us to determine your needs, that is why it is offered to you.