How to use DALL-E, artificial intelligence for design?
DALL E (or dall-e-2) is one of the artificial intelligences that generates an image in response to keywords. It's an algorithm based on machine learning. Dall-E is developed by OpenAI. This new type of image generation tool is considered a technological revolution. From now on, digital creation is open to all, with only the imagination as the limit.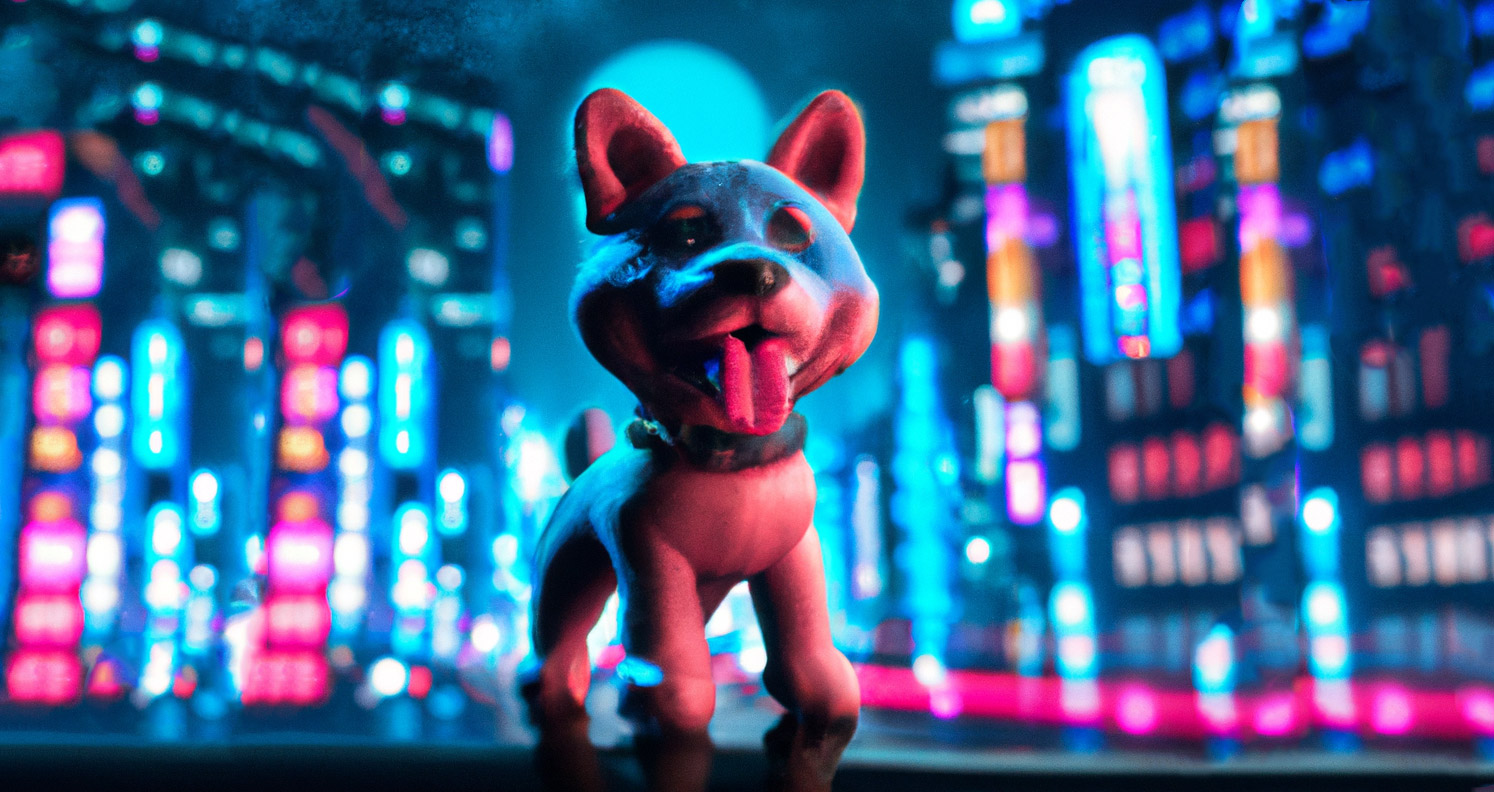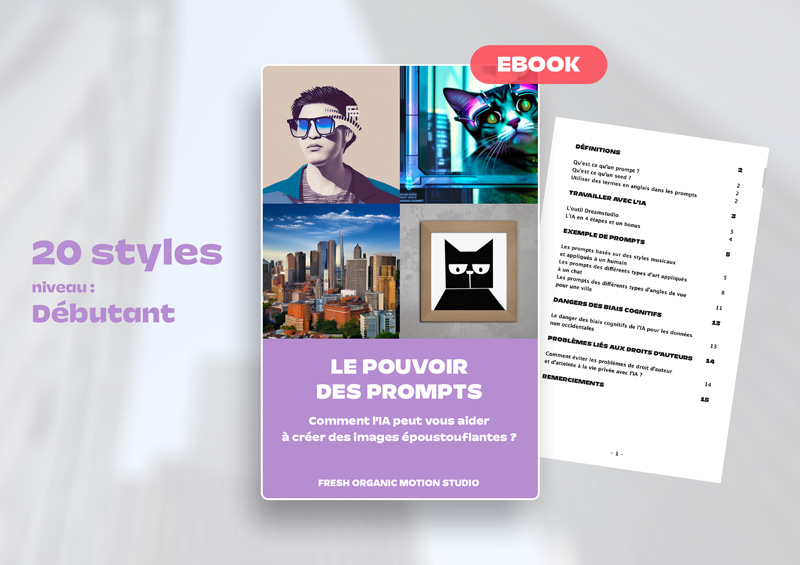 Become an accomplished artist with The Power of Prompt eBook.
If you're an artist looking for inspiration or want to improve your technique for reproducing artistic styles, "The Power of Prompt" is for you.
An AI "prompt" is a keyword or phrase for generating an image. Each one is designed to enable you to reproduce a precise artistic style, with step-by-step instructions to help you achieve the final result. You can also have fun trying out new techniques and exploring new artistic horizons.
Improve your art with prompts in our exclusive ebook.
How does DALL-E work: artificial intelligence with keywords?

Dall-E is an artificial intelligence that works on the basis of keywords entered by the user. For example: "A designer house in the forest", DALLE will suggest 4 images. These are literally the thoughts of the AI (artificial intelligence).

You can save the image and use it directly, or generate three new proposals from a previously generated image. It may take several generations before we get the right result. In fact, it's like a conversation: you write with words, the AI responds with images.
Dall-E is a tool for art. What are the possible uses of artificial intelligence?
Think of Dall-E by OpenAI as a laboratory for artistic experimentation: the images that emerge are the work of AI.
artificial intelligence for the fashion world
Designing new brand shoes, clothing and accessories is possible: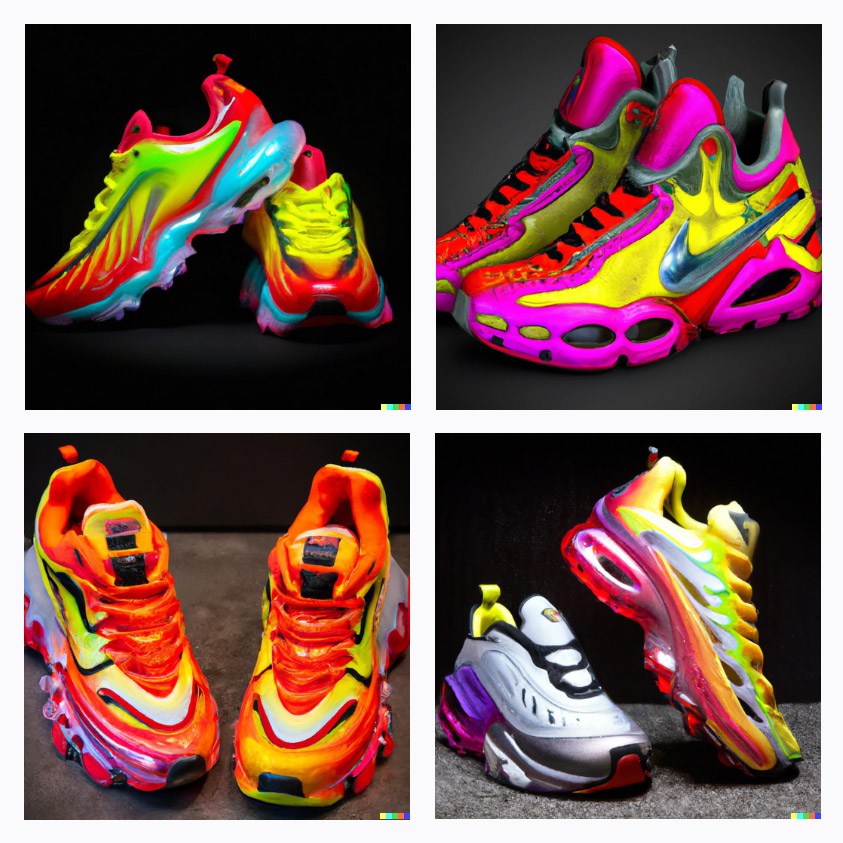 artificial intelligence for stage design for theater sets
Find unique inspiration for a theater set or an exhibition: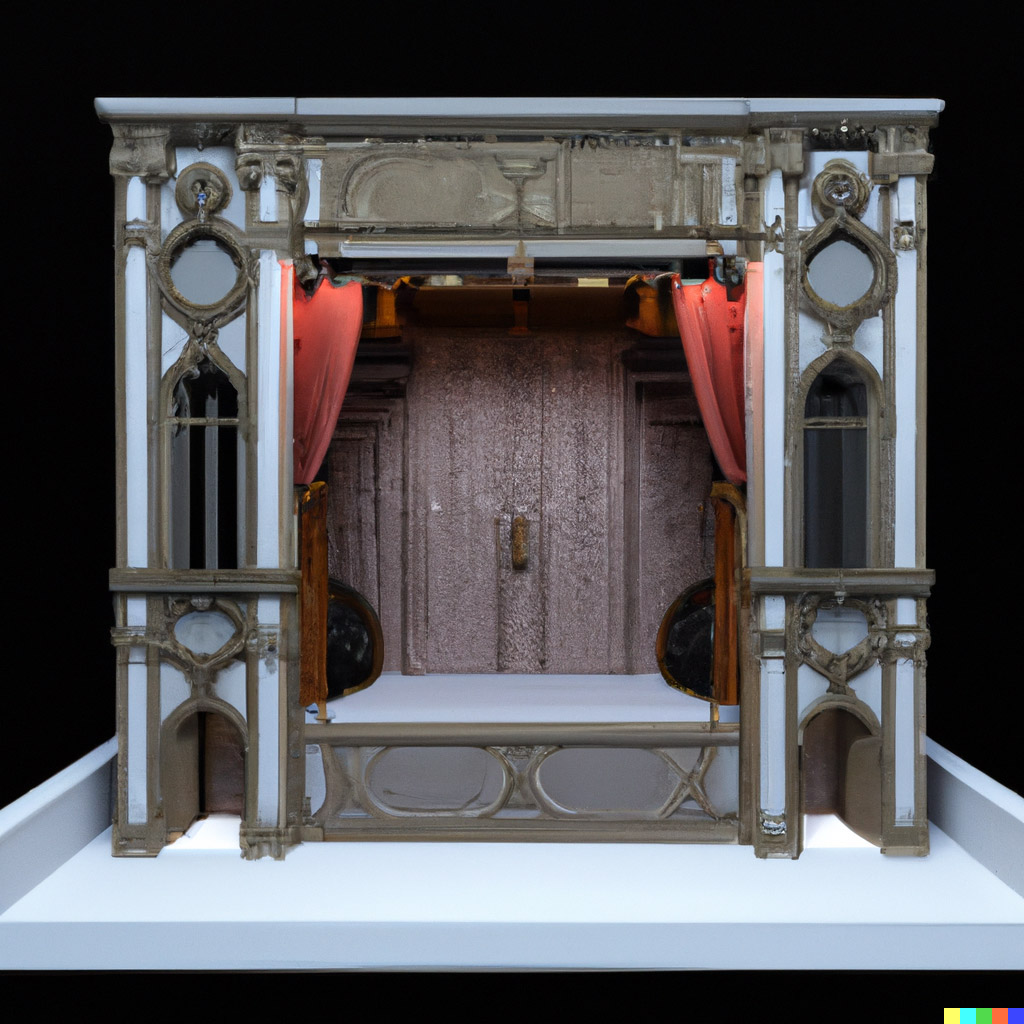 artificial intelligence for painting
Contemporary painters can paint without brushes, but not without talent. Defining in words a style and the elements that make up a canvas is not easy. Don't aim for too precise a result. Jot down a few vague keywords and let artificial intelligence take over. It's a good way to avoid the anguish of a blank sheet of paper.
artificial intelligence for advertising
Finding the right mood, prospecting trends for an advertising campaign.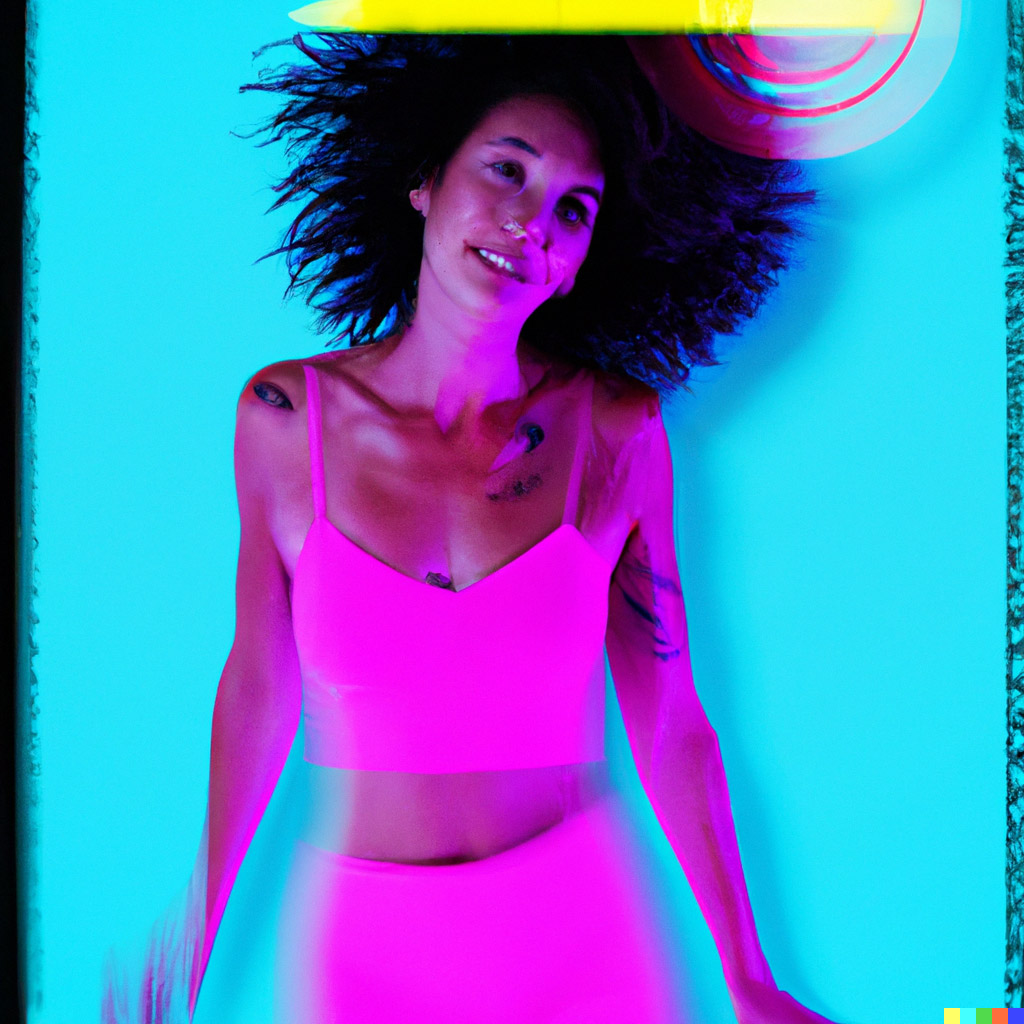 Professional creative services with Dall-E
Whether you're an artist, designer or entrepreneur, experimenting with Dall-E is like magic. A creative universe opens up to you. If this technology seems too obscure for you, we'll be delighted to accompany you on your adventure. Tell us what you're looking for via the contact form.