How to use Midjourney, the artificial intelligence?
Midjourney is an artificial intelligence that generates an image from keywords. This algorithm is based on the principle of machine learning. It is the automatic learning of a recognition function. This new type of image generation tool is considered a technical revolution. The result is that digital creation is now accessible to everyone, with imagination the only limit.
The GUIDE to creating beautiful images with Midjourney V5.2
The aim of this eBook is to help you familiarize yourself with the Midjourney interface and get comfortable with this incredible tool. The Midjourney community is also very active and shares many useful tips. We encourage you to get involved, to create, share and, above all, have fun !
How does Midjourney AI work: artificial intelligence with keywords?
Midjourney is an artificial intelligence that works on the basis of keywords entered by the user. For example: "City in aerial view" in English (download the eBook to find out more), Midjourney will suggest 4 images. These are literally the thoughts of the AI (artificial intelligence). Here's a tutorial to get you started:
Go to the Midjourney website and click on "Join the beta".
Midjourney is an artificial intelligence that uses Discord, an online messaging platform with public chat rooms.
Join a public chat room: Once you have a Discord account, go to a public chat room that contains the term "newbies".
Use the slash + imagine command: To use Midjourney on Discord, type the command "/imagine" followed by keywords of your choice, then press "Enter".
Wait for Midjourney's response: Midjourney analyzes the keywords you've entered and generates an image in response to your request.
Download the generated image.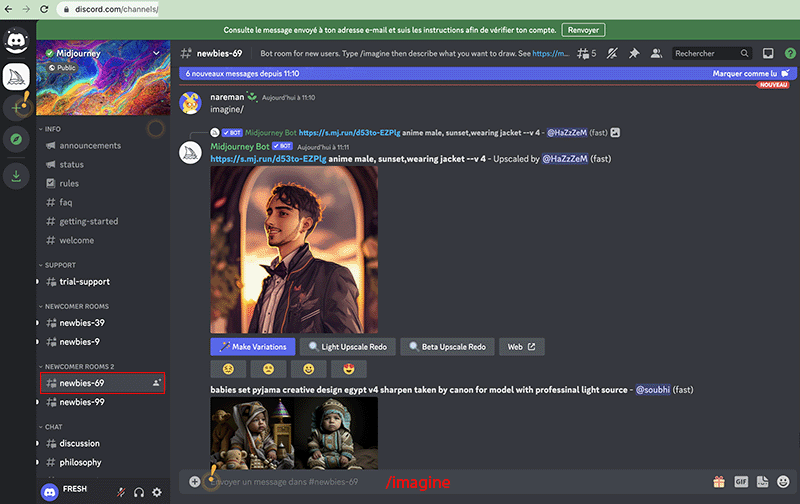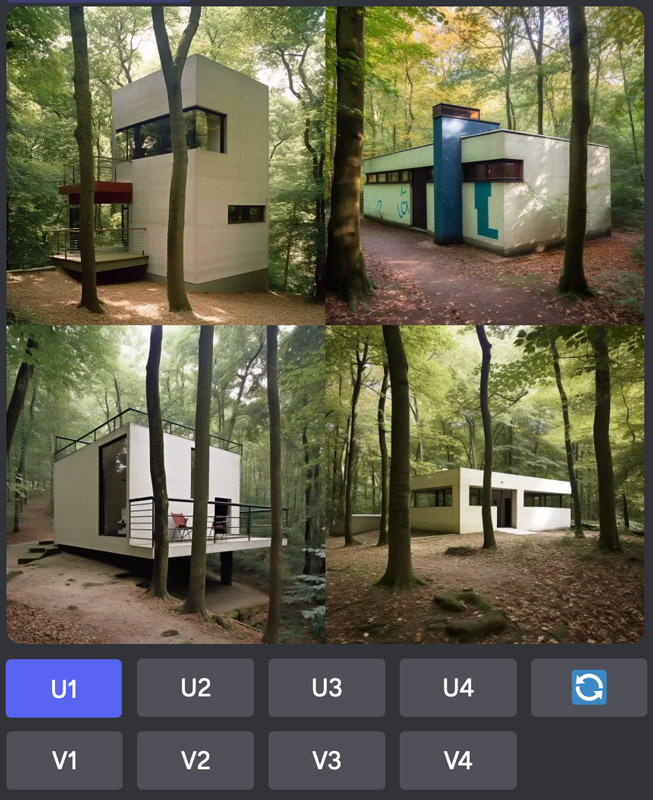 You can then enlarge one of the four proposals, or generate four new proposals from one already generated.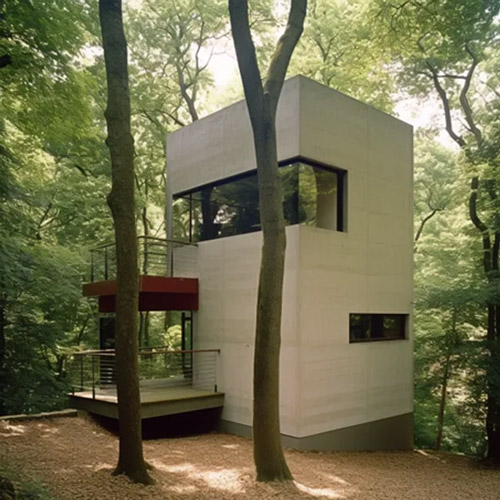 Sometimes it takes several generations before we get it right in our eyes. In fact, it's like a conversation: you write with words, we answer with images.
What is a "prompt"?
A "prompt" is a keyword or phrase used in the Midjourney context to generate an image. Users write their ideas in order to generate images. To write a prompt in Midjourney, you must precede it with "/imagine".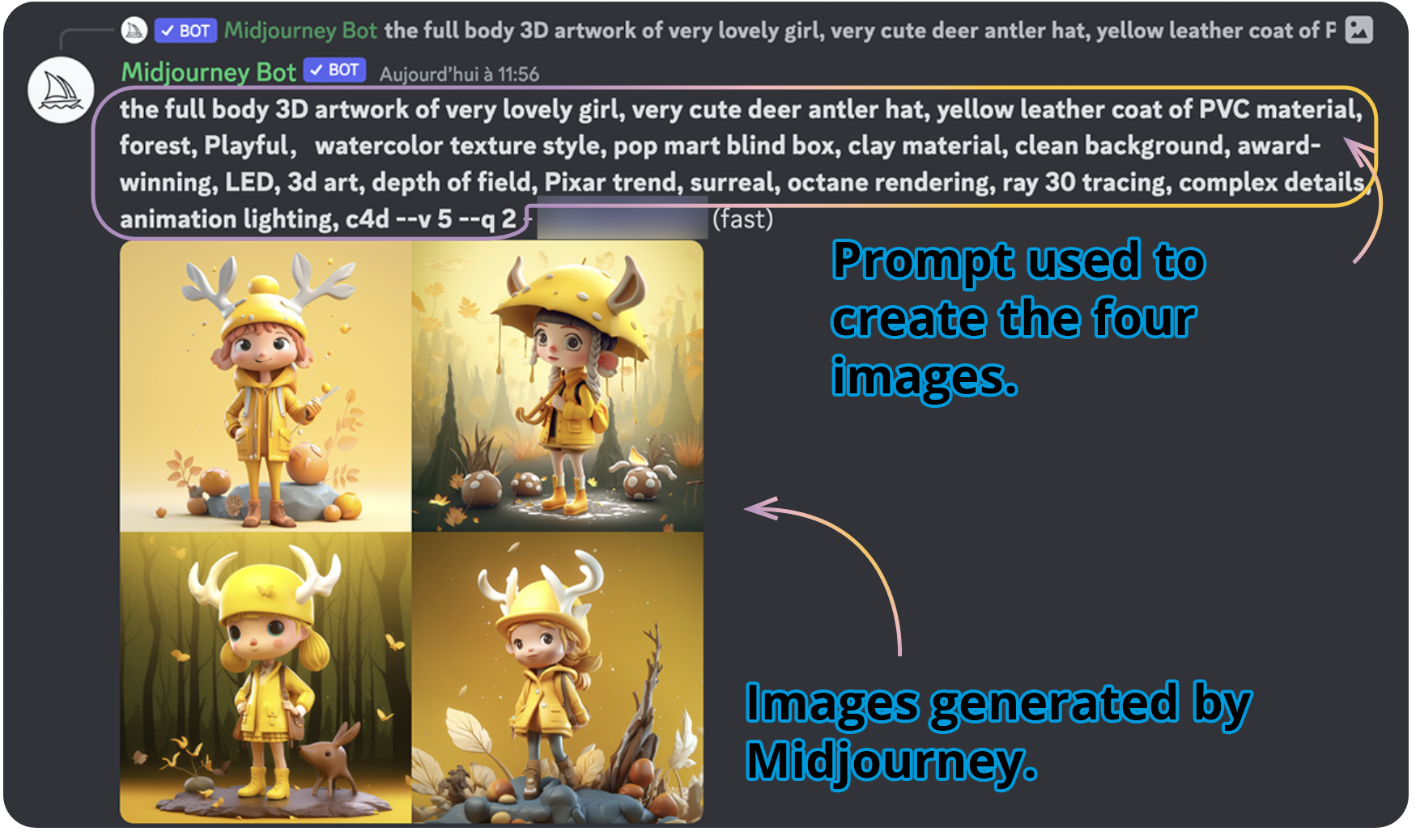 What is a "negative prompt"?
A "negative prompt" is the opposite of a "prompt". Whereas a prompt adds an element, a negative prompt removes one. The "negative prompt" was created to get around the problems of aberrations in generative AI, such as extra fingers, watermarks, deformed limbs, etc. To avoid having a watermark, you can add "-no watermark" to your prompt.
What's new in Midjourney Version 5 and 5.2?
Midjourney version 5 offers significant improvements over previous versions. These include a greater variety of styles, as well as improved image quality. In addition, it offers support for new format parameter elements such as tile and aspect ratio.
Using OUTPAINTING on Midjourney: How do I enlarge an image?
Outpainting" is a technique used to extend the edges of an image, generating additional content. On Midjourney, "Zoom Out" is the Outpainting technique, with several enlargement factors of 1.5 or 2. Zoom Custom
PAN (OUTPAINTING): How do you extend an image to one side?
Pan" is Midjourney's directional outpainting technique. To pan the image to the side of your choice, click on the directional arrow of your choice.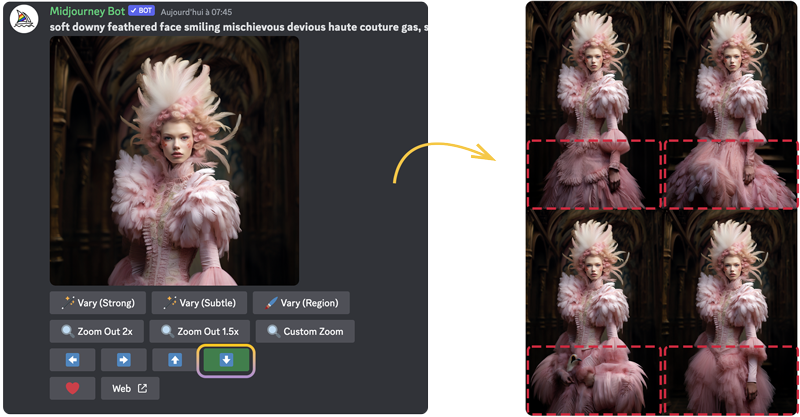 Vary Region (INPAINTING): How to modify part of an image?
Inpainting is a technique for filling in missing parts of an image. With Midjourney, click on "Vary region" then add an element, select the desired area and fill the "Prompt". You have 4 variations of the region.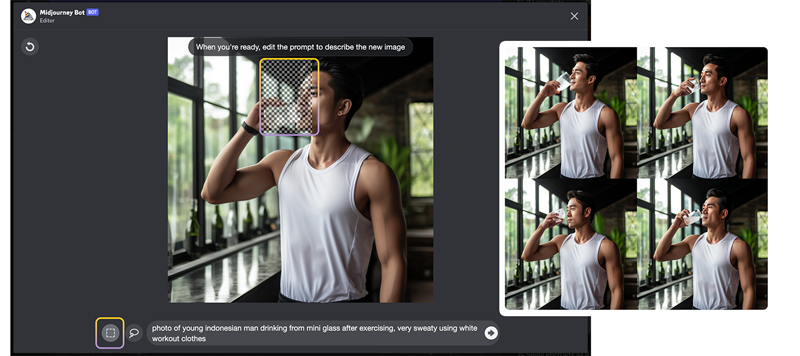 How do I use the new version of Midjourney?
To use Midjourney version 5, you need to activate it in the Midjourney parameters or end your prompt with "-v 5".

Midjourney is a tool for art. What are the possible applications of artificial intelligence?
Think of Midjourney as an art-testing laboratory: the images that emerge are the work of AI.
artificial intelligence for fashion
Designing new clothes, shoes and accessories is possible: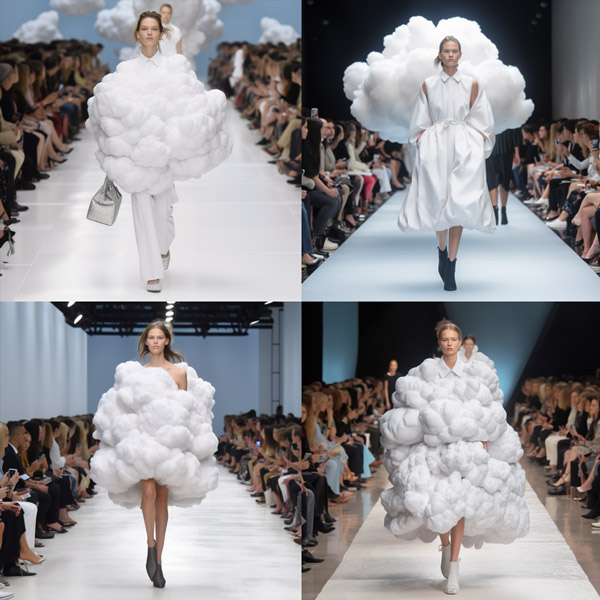 Using artificial intelligence for web design
Use artificial intelligence to create inspiring and relevant web design examples. Get ideas and inspiration for your own website design. If you have a professional web design project, don't hesitate to call on our studio. Click on "free quote" now.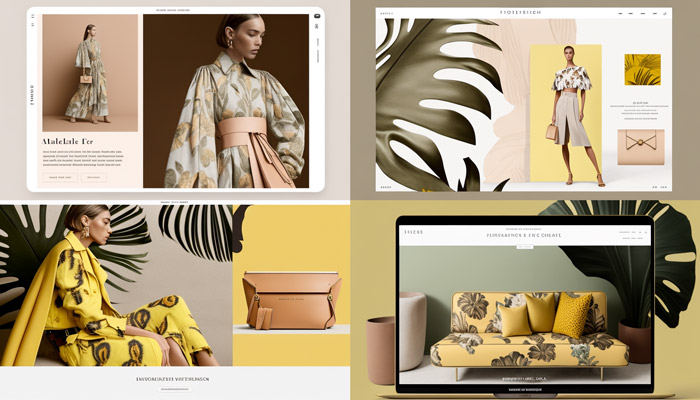 artificial intelligence for scenography, architecture and decoration
AI can be used to generate design and decoration ideas based on an individual's tastes and preferences. This can enable people to create spaces that reflect their personality and interests, while remaining true to their personal style.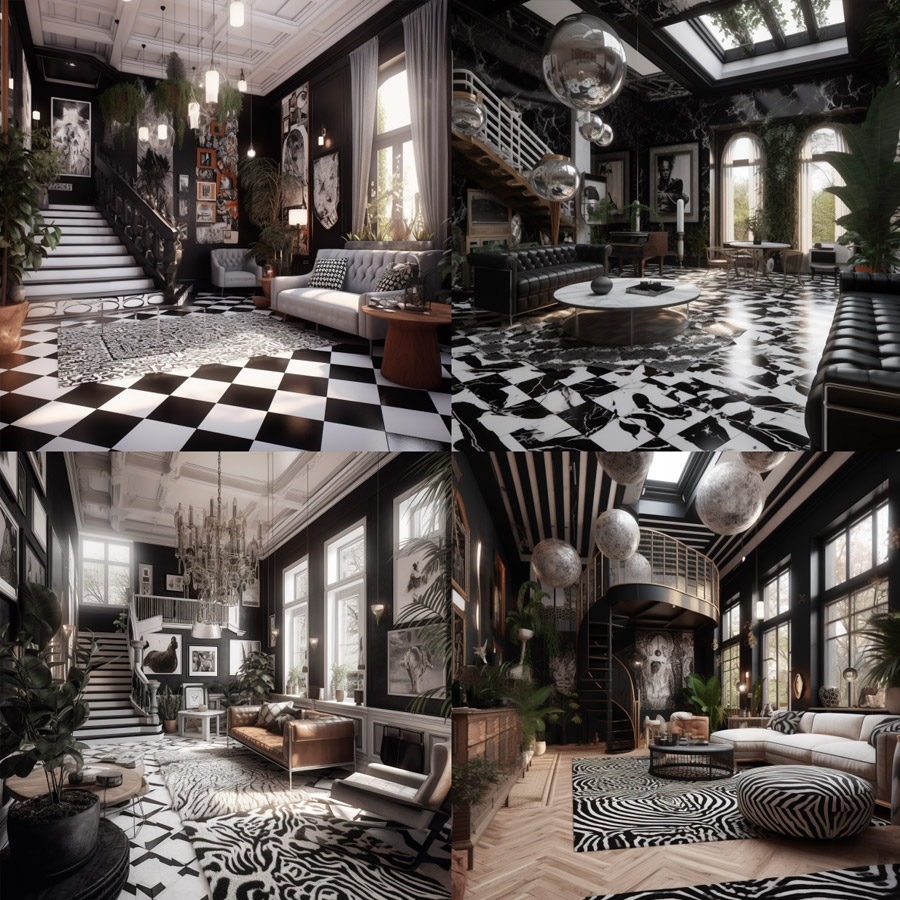 artificial intelligence for concept art
Imagine splendid locations or aliens from distant planets. AI is also used to generate preliminary sketches, saving artists time and allowing them to concentrate on the details and finishing touches of their work.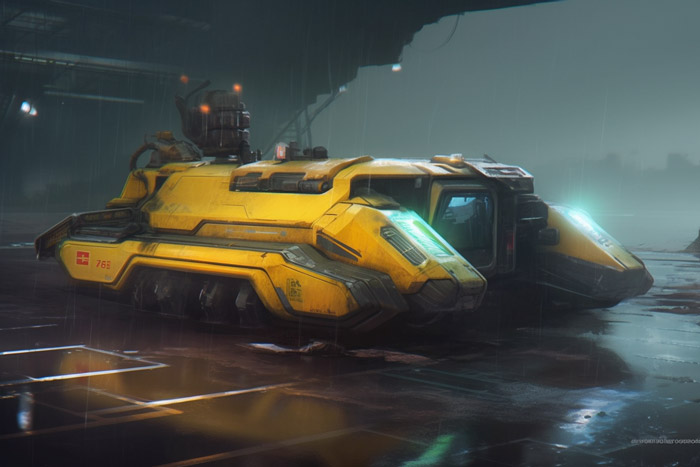 artificial intelligence for clips
Use artificial intelligence rendering to create a rock, metal or even rap music video.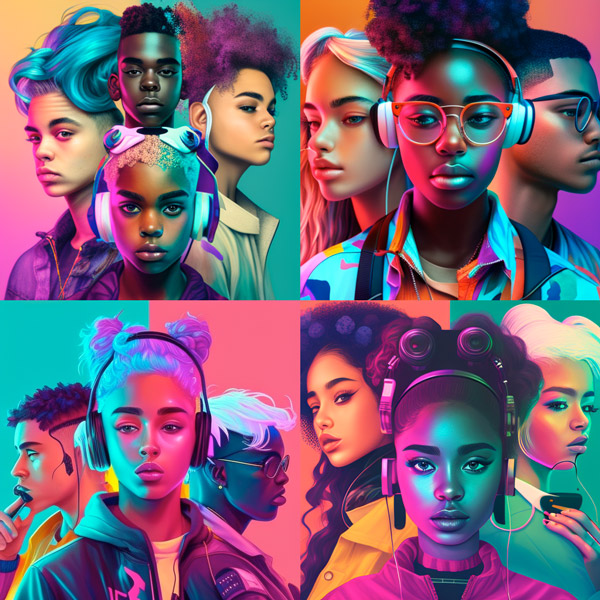 artificial intelligence for press cartoons
Mixing ideas and concepts.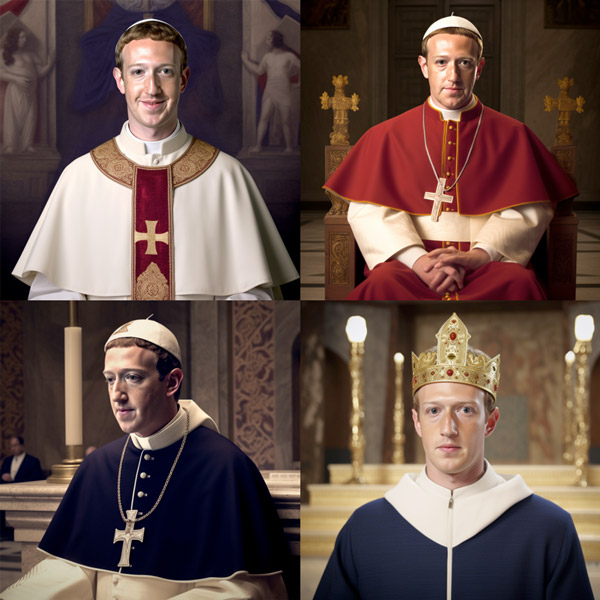 artificial intelligence to create a new style
There's no reason why you can't invent a new graphic style based on none at all.
As a well-known artist, you combine two terms to break the conventional boundaries of art.
Midjourney is an active community on Discord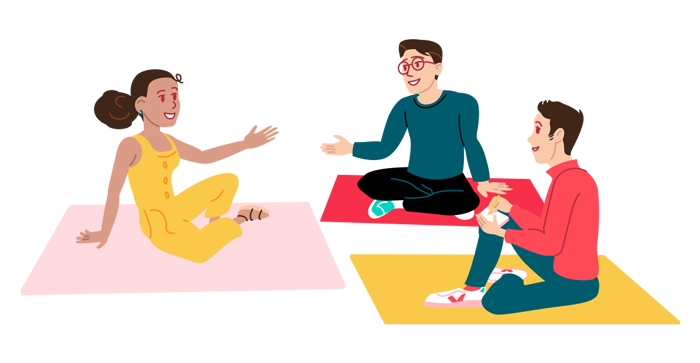 Midjourney runs on Discord, a community-based online messaging service on computer, smartphone or tablet. Discord and the AI server communicate with each other. First, you write down what you want in "requests" followed by keywords. Then Discord transmits it to the server, which in turn sends an image to Discord.
You see what the community creates and vice versa, it's a place of informal exchange where good ideas pass from one user to another. So, find out how some seasoned users are mastering text commands to achieve ever more masterful and impressive renderings.
A professional creative service with Midjourney
Whether you're an artist, designer or hobbyist, experimenting with Midjourney is like going through the looking glass. A new creative world opens up to you. If this technology seems too obscure for you, we'll be delighted to accompany you on your adventure. Tell us what you're looking for via the contact form.